August 19, 2022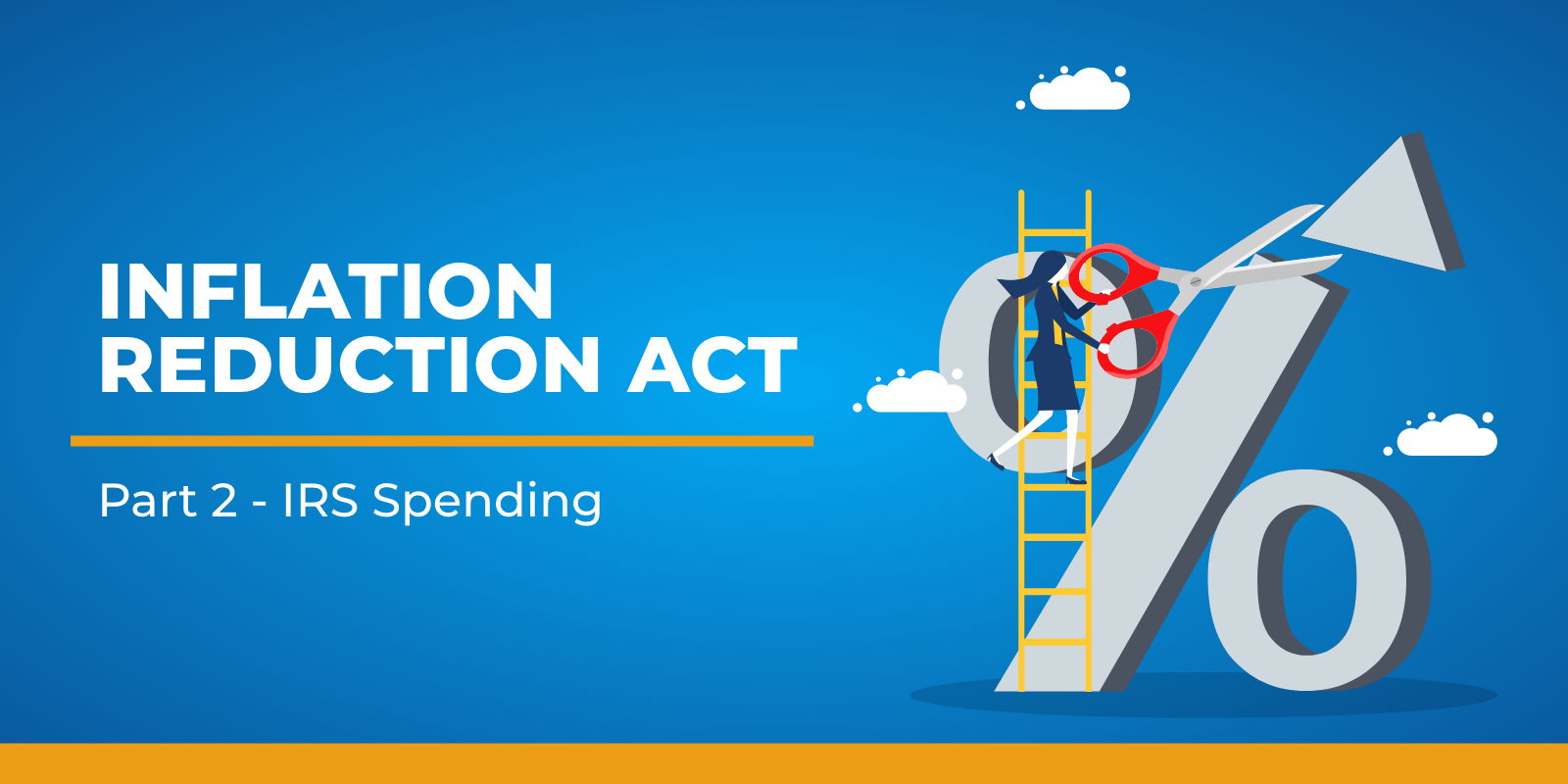 Between the inflation, the pandemic, and the Inflation Reduction Act, now is a scary time to owe back taxes. The bill has passed, granting the IRS $80 billion dollars in funds for their activity. We're expecting a massive increase in the agency's enforcement.
How will $80 billion impact the IRS?
The funds from the Inflation Reduction Act will be added on to the annual money the IRS receives from Congress, which was about $12.6 billion for 2022. The 50% increase will be paid across four departments over the next ten years.
More than half of the funds are specifically going toward enforcement activity. IRS enforcement includes collecting back taxes, conducting criminal investigations, legal support, and monitoring digital assets.The other three areas that will be supported include:
IRS operations- $25 billion for expenses such as rent, printing, postage, and telecommunications.
Customer service- $4.8 billion would be used for updating service technology. A callback service is in the talks.
Taxpayer assistance- $3 billion would go toward filing and account services, or other taxpayer needs.
What to expect from IRS collection activity
With a large budget provided by the Inflation Reduction Act, the IRS is expected to collect roughly $203 billion in federal tax revenue over the span of a decade. The net federal revenue would be raised by more than $124 billion.
Government officials are also expecting the tax gap to close. Meaning, the difference between the amount of taxes being collected and what taxpayers actually owe will be closer.
Are you prepared for increased collection activity?
If you haven't started the process of tax debt relief, it's not too late. Being prepared with a team of professionals that are already working on your compliance could spare you from more penalties, stress, and possibly help you save some money. Give Optima a call for a free consultation at 800-536-0734.