Optima Tax Relief Services
Our tax professionals have resolved tax issues for thousands of clients. Optima has the experience to resolve almost any IRS problem. You will receive personalized tax relief solutions crafted to fit your unique tax problems. A few of the major tax relief services we provide include:
INVESTIGATION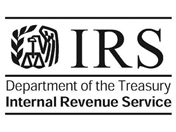 Immediately upon calling Optima you will speak with a qualified Tax Associate who will assess your best options. This tax relief consultation is 100% free and confidential.
Next, you can take your first step towards resolving your tax problem – the Investigation Phase. First, our tax professionals perform an extensive investigation into the specifics of your case. Armed with the details, they will identify the best possible tax resolution strategy.
Sometimes the IRS will use wage garnishments, bank levies or tax liens to threaten taxpayers. Our agents can take immediate action, negotiating with the IRS, and working to help stop these aggressive tactics during the Investigation.
TAX RESOLUTION
Optima's tax attorneys have the experience to secure you the best possible deal from the IRS. You can rest assured that your case will get the expert attention that it deserves. Our team consists of over 25 licensed expert professionals – on-staff and in-house.
First, our agents gather and file all the necessary documents to bring you into full legal compliance with the IRS.
 Next, our tax experts meticulously build a case to support your resolution strategy.
Finally, they present your case to the IRS and position you to receive the best attainable financial outcome.
Every tax debt situation is unique, but our goal is always the same: to provide you with the best financial outcome allowed by law.
Your tax professional will keep you informed and empowered throughout the entire process. Our passion and dedication to customer service is at the heart of our Core Values.
Optima's Tax Solution Services
Offer in Compromise (OIC)
To qualify for an OIC you must have an inability to repay the tax debt within the time the IRS has to collect on the debt.
Penalty Abatement
The IRS may assess a variety of penalties on your tax account including late filing and late payment fees. Sometimes the penalties dwarf the actual tax debt.
Installment Agreement
This payment plan agreement allows you to pay your full debt in equal, yet smaller and more manageable amounts.
Partial Pay Installment Agreement (PPIA)
A payment agreement whereby the total number of payments made to the IRS is less than the total amount of tax due, when full payment cannot be completed prior to the expiration of the statute of limitations.
Tax Lien Discharge
You relinquish your rights and allow any property with an IRS lien to be sold free and clear of the tax lien.
Tax Lien Subordination
Allows a "junior" creditor to move ahead of the IRS for claim on the property.
Tax Lien Withdrawal
Your tax liability is satisfied, and the lien is released.
Wage Garnishment Release
Your liability is satisfied, and the garnishment is lifted.
Bank Levy Release
You paid your tax debt, or the time limit expired, releasing the levy.
Innocent Spouse Relief
You filed a joint return, the tax due is understated, you didn't know, so it is unfair to hold you liable.
Currently Non-Collectible
Assigned by the IRS when someone cannot pay due to a temporary hardship.
Statute of Limitations
The time limitation (generally 10 years) on which the IRS can collect taxes and levies. The start time varies for each action taken.
Collection Appeal
The Office of Appeals is separate from and independent of the IRS Collection Office. Check here for your collection appeal rights.
Administrative Appeal
You may file an administrative appeal with the IRS under four circumstances. For complete information, check under IRS 8.7.14.4.
Why Choose Optima Tax Relief?
Comprised of Tax Professionals with over 25 years of experience.
15 Day Money Back Satisfaction Guarantee.
Accredited with the Better Business Bureau.
In-house tax professionals. We won't outsource your resolution!
Revolutionary "Two Phase" approach to tax resolution.
What Client's Say
"When I spoke to the staff at Optima, they explained the program and gave me some relief that made my stress go away. Optima Tax got me into a program with the IRS that is going to reduce over half my tax debt. I can finally breathe again. I am now recommending Optima Tax to my family and friends."

Liatrice
"I was very worried about how I was going to finally get my taxes in order, and there were some pressing issues that I wasn't sure I was going to be able to get handled. After calling Optima Tax, Dale really came through for me and that really means a lot to someone like me who doesn't have much disposable income."

Tim
"Thanks Optima Tax for your professional and personal efforts to guide me through my tax battle after having received the dreaded IRS Notice of Intent to Levy. Optima's quick response to avoid added problems was so important to me. Their cooperation and understanding to my specific situation, especially with document sensitive and time sensitive information is just admirable. I also benefited from the alleviation of tremendous stress and anxiety because of the affordable payment plan that was offered to me for the Optima Tax Relief services. I give Optima Tax Relief my sincere appreciation for being represented so vigorously and professionally."

Evelyn
"I am greatly appreciative of Mr. Hee and his assistance with my tax issues. I believe he should be applauded for his efforts. He was able to calm me down when I was stressed beyond my imagination. He was able to talk to me and make me feel at ease during all of our conversations. Every time I called him, he was very informed of all that was going on with my situation. Even when I wound up tighter than a drum, Mr. Hee remained VERY calm and never raised his voice. He always listened to my questions and comments and managed to put me back to being calm and strengthen my confidence of Optima Tax's ability to help me through my tax issues. I truly believe Mr. Hee should be commended for his commitment to his job and his clients."

Douglas D. Bower
"Optima's team was responsive, very knowledgeable, and handled all my tax questions."

Herbert
"We continue to use Optima's services because they are competent in many different aspects of my taxes, including my personal taxes, as well as property related details, and also a business partnership."

Christina
"I received an IRS audit for 32k. I was very worried. I contacted Optima's tax preparer who assisted me and went with me to the IRS office. He resolved the issue for me and thanks to his skills and professional abilities; I did not have to pay a dollar. I would highly recommend them."

Alain
"Optima got the IRS to significantly reduce the amount that the IRS was garnishing from my paycheck. Your team is doing a great job helping me become compliant with the IRS and resolving my state tax debt. Appreciate your help and am very happy with your firm."

Matt
*The testimonials were provided by actual Optima Tax Relief, LLC clients and are the clients' sole opinions and experiences relating to the services. Compensation may have been provided to each actual client for providing a testimonial of their honest opinion and experience. The testimonials provided were dependent on the facts of the specific client's situation. These are individual results which will vary based on circumstances. We do not claim that they are typical results that consumers will generally achieve. Nothing included herein should be taken as a guarantee, warranty, prediction or representation about the results of your situation. All testimonials and related information displayed in the form of text, audio and/or video are shown as they were received in their true and original form and have not been modified or altered in any way, except in some cases, where they have been edited only for the sake of brevity.