About Optima Tax Relief


The Optima Tax Relief team has had one vision since inception – to help Americans nationwide deal with the aggressive collection policies of the State/IRS tax agencies.
As we know, tax issues can create great stress, depression, and anxiety. It can seem overwhelming when an individual tries to take on these collection agencies by themselves while being at risk of garnishments or property seizures. Optima Tax Relief puts its experience to work, understands how to deal with these issues, and takes the burden away from you.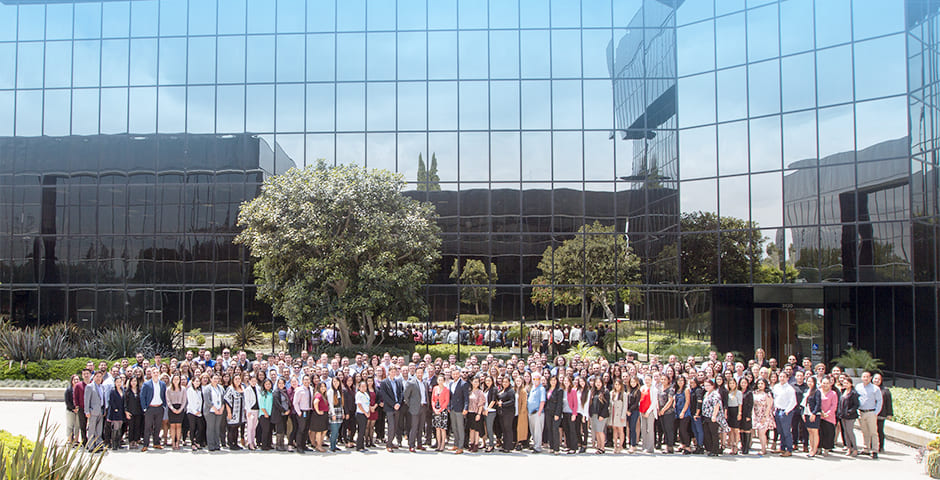 Who is Optima Tax Relief?
Quite simply…Our goal is to obtain the best possible result with your specific tax situation and allow you to put this issue behind you.
The founders of Optima Tax Relief first met over 12 years ago while at the Wharton Business School at the University of Pennsylvania. It is there that they quickly realized the overwhelming burden that unmanageable tax liabilities can place on Americans from every walk of life.
There are numerous ways to obtain "Tax Relief". Our knowledgeable, friendly, and experienced Tax Team at Optima will discuss your case, analyze the results and propose the best course of action. If you have a pending Tax collection or Seizure, we can help immediately! If we need to investigate further, we will do so. If you can do this on your own, we will tell you. Our ultimate goal is to bring you within compliance, protect you from collection, and create a solution that works for YOU.
We stand behind our work and as a guarantee, Optima Tax Relief will refund monies paid under the OTR Client Agreement within the first 15 calendar days without any penalty or obligation*.
Our Core Competencies
Tax Negotiation & Settlement
IRS Audit Defense
Tax Levies & Liens
Wage Garnishment
Back Taxes
End Penalties & Interest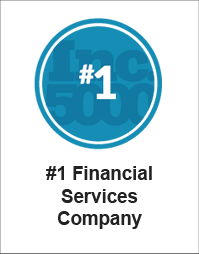 Meet Some of Our Legal Team & Tax Professionals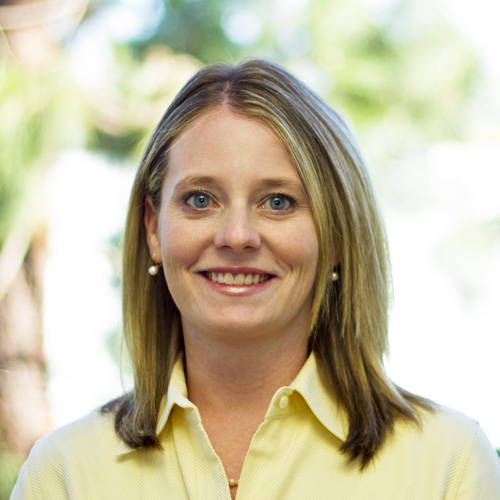 Kristen Bemis has 15 years of legal experience advising financial service companies regarding regulatory and compliance issues. She helps to make sure Optima adheres to the highest standards and maintains best practices within the industry. She was admitted to practice in both states of California and Nevada. She earned a Bachelor of Arts in Political Science from the University of San Diego and a Juris Doctorate from the University of the Pacific, McGeorge School of Law.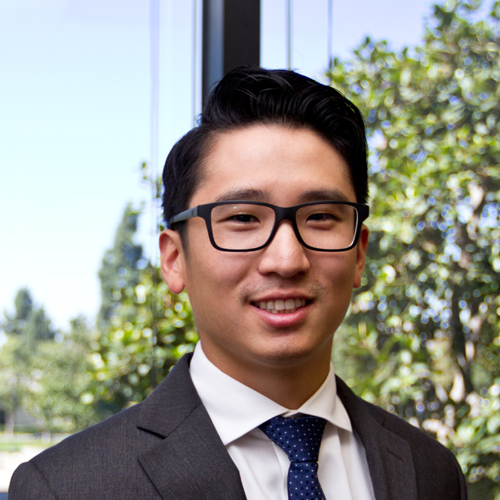 Philip Hwang is dedicated to delivering excellent representation and legal advice with regard to legal tax issues. He has a wide range of experience in tax law ranging from working at the South Brooklyn Low Income Tax Clinic to providing audit defense and international tax planning for multinational corporations. Philip earned his Juris Doctorate degree from Hofstra University School of Law with a concentration in Taxation Law and holds a Bachelor of Arts degree in Philosophy from the University of California, Berkeley. He is admitted to practice law in California as a member of the California State Bar.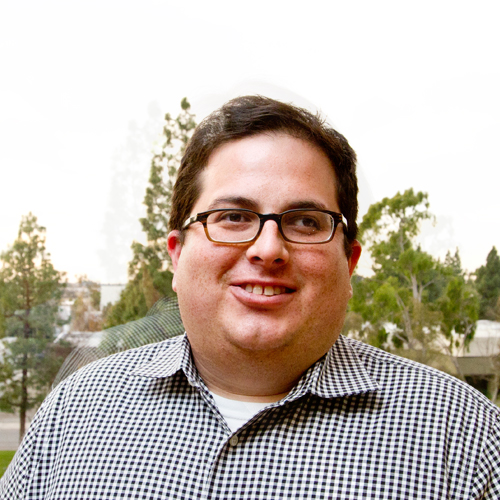 Michael graduated from Chapman University with a B.S. in Business Administration as well as a J.D. and LL.M. in taxation from the University of San Diego. He has experience in tax preparation, researching complex tax issues especially international tax issues including inversions. As a member of the RO team at Optima, his focus now is assisting clients to navigate and defend against the aggressive collection tactics of the IRS's revenue officers.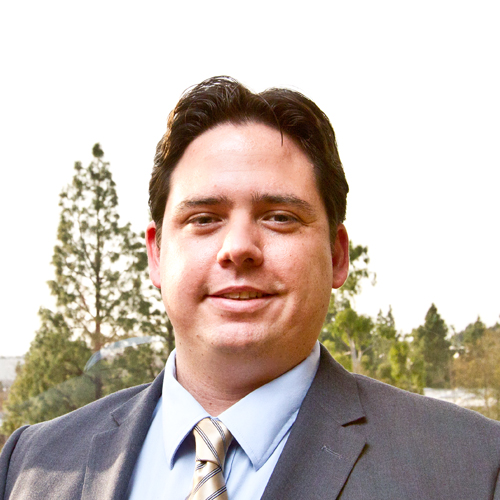 Carlos earned his Juris Doctorate degree from Whittier Law School with a concentration in Business Law and holds a Bachelor of Arts degree in History and Political Science from the University of California, Los Angeles. He is admitted to practice law in California as a member of the California State Bar and is a member of the Los Angeles County Bar Association (Taxation Section) as well as the Beverly Hills Bar Association (Taxation Section).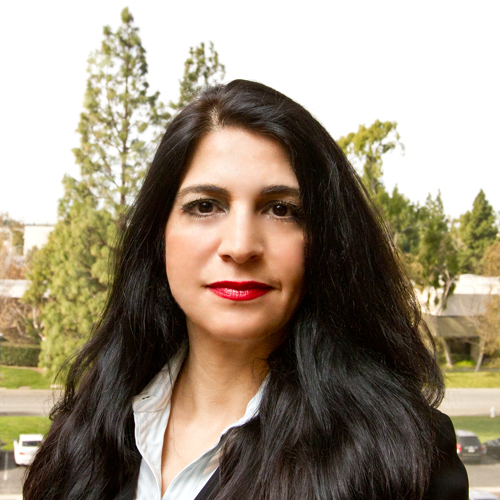 Negar is dedicated to deliver excellent results for her clients. She brings with her several years of tax resolution experience dealing with Offers in Compromise, Collection Due Process Hearings, Appeals, and advance representation involving personal and business matters. She earned her Bachelor degree in Business Administration and an MBA from the University of Phoenix. Negar also has an LL.M degree in Taxation/International Taxation & Offshore Planning from Saint Thomas University School of Law. She is admitted to practice before United States Tax Court and the Supreme Court of the State of Michigan.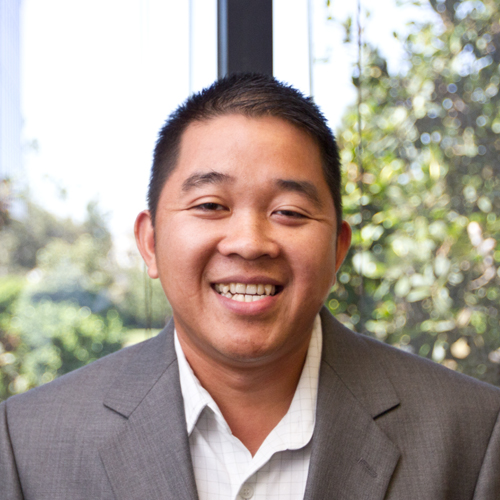 Tan graduated from Missouri Southern State University with a major in Accounting. He's been working as an accountant and tax preparer ever since. Tan's main area of expertise is in audit representation. His tax preparation expertise spans from individual to corporate taxes.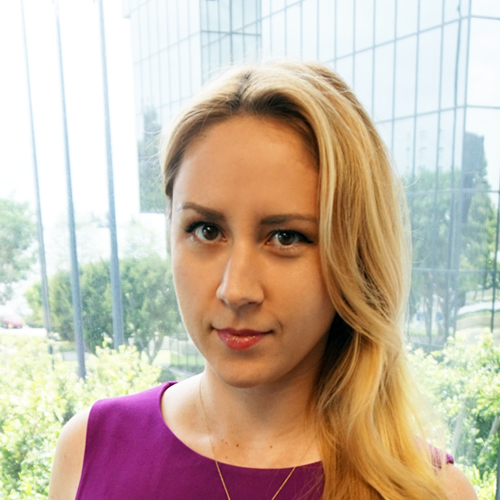 Alina is an enrolled agent with over 4 years of tax accounting experience. She has a Bachelor's Degree in Economics, Entrepreneurship, and International Economics. Alina is currently pursuing her Master Degree in Taxation from California State University, Fullerton.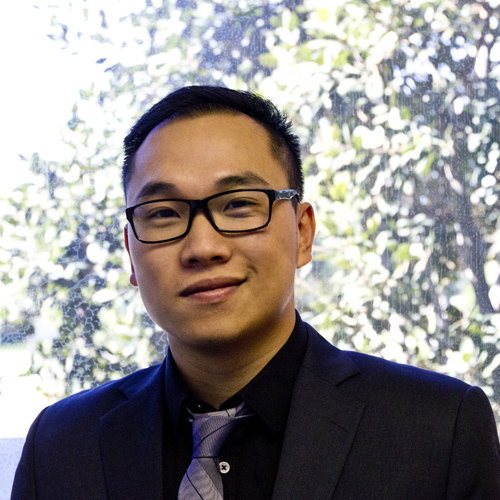 Hoa graduated from California State University Fullerton with a major in Accounting. During the last 7 years, Hoa worked as a tax preparer, tax planner, and adviser. Hoa also spent 2 years on IRS VITA program. Hoa is certified in Covered California Counselor, Property, and Casualty Insurance Broker.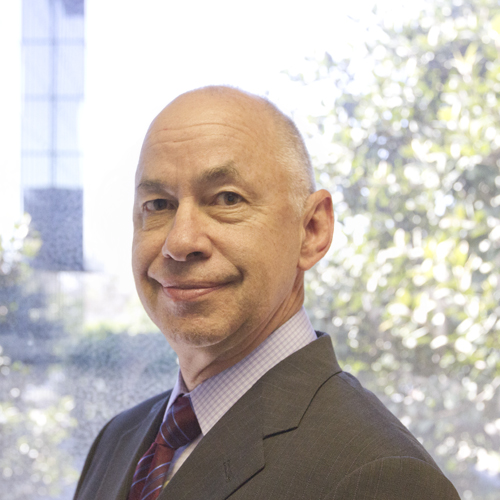 Daniel Wright has a Bachelor's Degree in Accounting and over 20 years of experience in both the public and the private sector. He has managed everything from small publicly traded companies to mid-size not-for-profits. With this extensive accounting experience and as a Certified QuickBooks ProAdvisor, Daniel is uniquely qualified to assist our business and audit clients.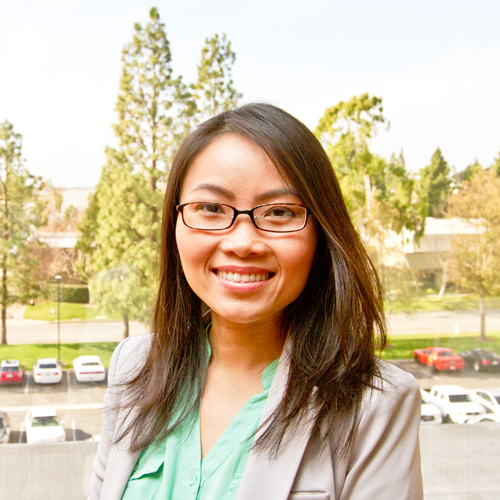 Having over 10 years of experience in tax fields, as a tax preparer and tax consultant, Nguyen Ngo always strives her best to help her clients with any tax related issues. She is currently a member of National Association of Tax Professionals (NATP). She used to be an accountant and mortgage loan consultant before entering tax industry. She graduated cum laude from Cal Poly Pomona University with double majors in Business Administration and Operations Management.
Meet Our Founders
Harry Langenberg, has over 20 years of financial services experience, including investment banking for technology-based firms at Merrill Lynch. He is a graduate of both the Wharton Business School and the School of Engineering at the University of Pennsylvania.  Harry serves on the Board of the Better Business Bureau of the Pacific Southwest and is a Board member of the Orangewood Foundation, a local charity supporting foster youth and neglected children. He is also a member of Young Presidents' Organization, a global leadership community.
visit: HarryLangenberg.com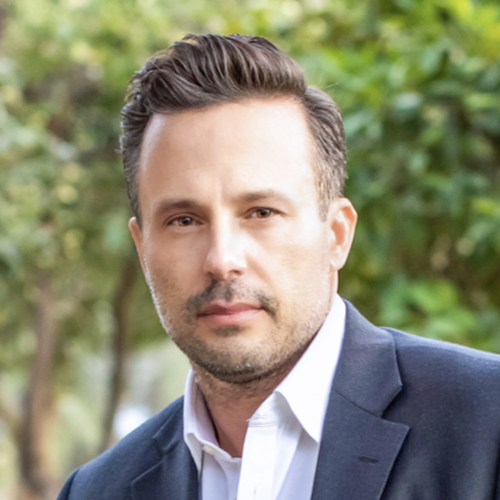 Jesse Stockwell brings with him over 20 years of consumer finance experience helping individuals in need of specialized financial guidance. He has a passion for growth-stage businesses, ethical organization and vertical integration to help them achieve profitability and best-in-class services quickly. He has held previous positions in investment banking with Prudential Financial as well as Houlihan Lokey. Jesse Stockwell is also a graduate of The Wharton School at the University of Pennsylvania concentrating on finance and entrepreneurship.
Meet Our Management Team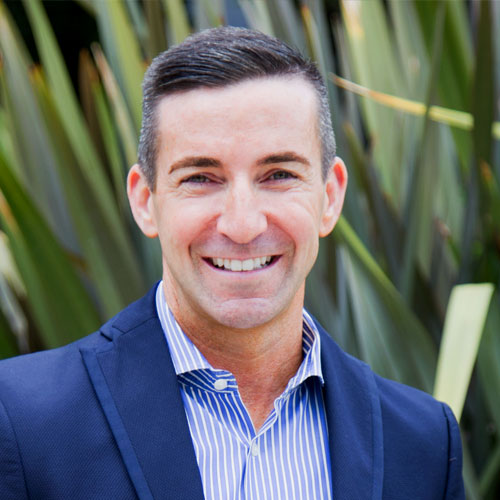 David brings with him 12 years of experience in growing and running financial services firms. With an emphasis on Customer Service, he has helped to facilitate the "Client Comes First" approach at Optima Tax Relief. Prior to joining Optima, David held a leadership role at Secured Funding where he pioneered many of their best practices for sales management in the mortgage industry.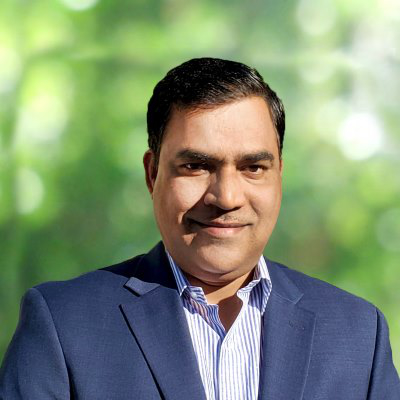 Venkata Pottululla brings 20+ years of experience in Information Technology from different firms, fortune 500, and mid-size. He is an innovative leader driving the technical vision to achieve Optima's mission, and is passionate about creating technologies that benefit all business units. He sets technical strategy, combining advances in technology with Optima's strengths to deliver the best customer experiences. Venkata also holds an M.S in computer science and B.S in Computer Engineering.
During his 13+ year tenure with the Optima Financial Group companies, Jarrod Bassin has mainly overseen our sales and revenue operations. With over two decades of sales leadership experience in consumer and real estate finance, Jarrod is constantly in pursuit of opportunities for growth and improvement. "I can't help but feel emotionally invested in Optima's success. Knowing that so many others share that point of view, is for me, the greatest part of the Optima experience.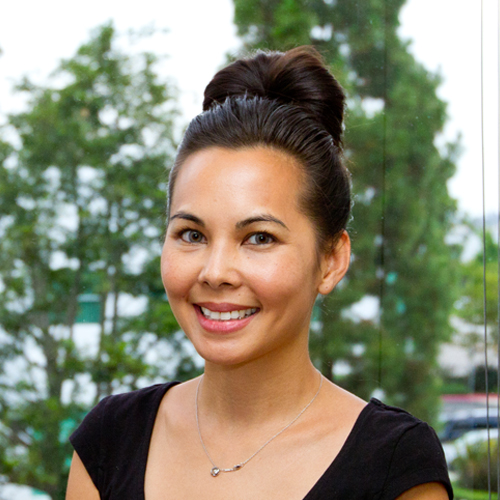 Chrissy Bui brings 15+ years of consumer finance experience and has held leadership roles in the real estate and lending industries. As Chief Customer Officer, Chrissy's passion is to drive the organization towards optimum customer experience through various channels like technology implementation, training programs, and cultural initiatives. Chrissy holds a bachelor's degree in Business Administration with an emphasis in Information Systems and a MBA at Pepperdine University.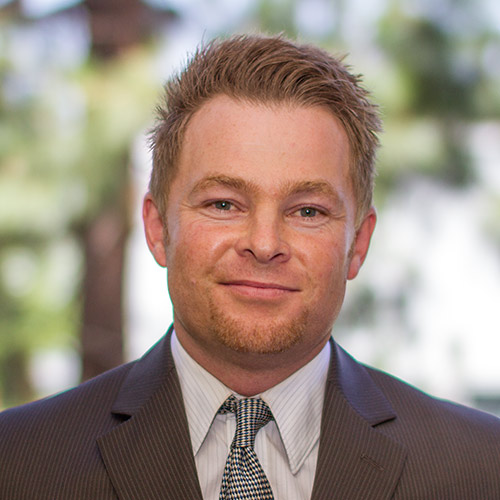 Art brings 15+ years of internet marketing experience in SEO, SEM, content, affiliate, social media, and email marketing to the Optima team. He works closely with the Managing Partners as well as the senior management in all departments to ensure Optima's "Client Comes First" approach is paramount in all marketing initiatives.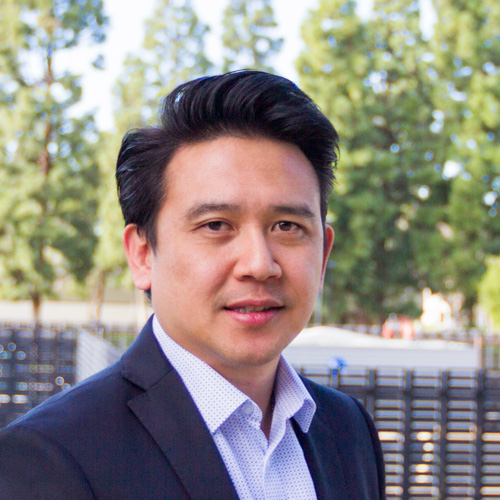 Richard's diverse professional accounting career spans nearly two decades with emphasis in banking, mortgage lending, consumer finance and property management. He started his career as an intern at Citi prior to obtaining his BA degree in Economics at the University of California, Irvine while later receiving his MBA. He has held various corporate management level positions working with both private and public companies. A dedicated professional, Richard is passionate about numbers and leads the firm's accounting team.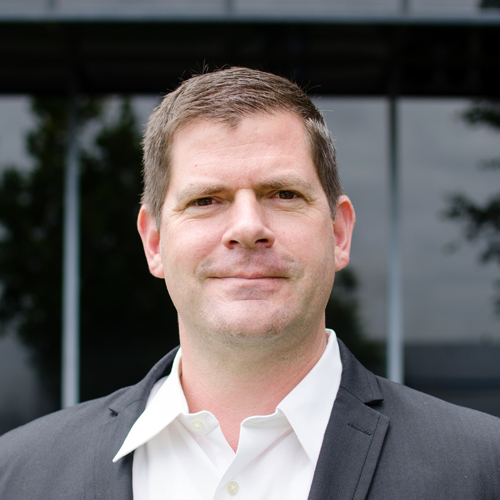 Kevin Romine, has over 15 years of financial services experience. He is responsible for the growth and development of our client enrollment process. Kevin encourages productivity through positive reinforcements, nurturing tax associates through mentorship and process discipline.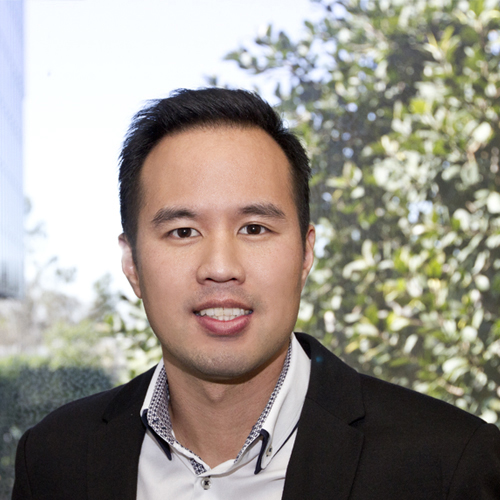 Tim is responsible for spearheading all digital strategies and development. With a preference for strong tea and meticulous version control, he brought a unique perspective to his work. Fortunately for us, he found his way to Optima after a brief stint in 3D Printing.
Nikkie helps lead the payments department at Optima Tax Relief. She brings in over 7 years of accounting experience and has extensive training in different aspects of accounting. She continues to progress her skills and enthusiasm for getting a job well done.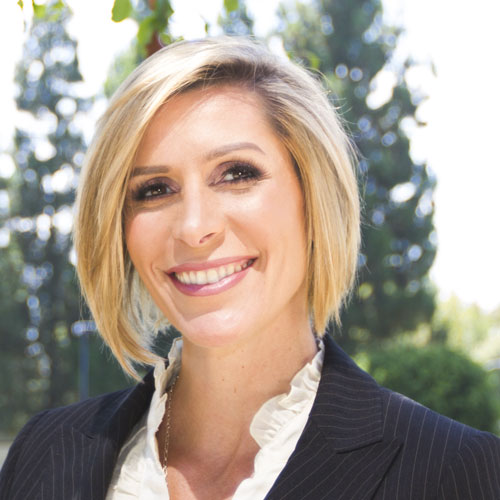 Michelle has over 15 years experience in real estate financial services and auditing. Her focus surrounds the growth and development of the team in order to deliver the best client enrollment experience. She is passionate about improving efficiency and communication. She graduated Magna Cum Laude with a Bachelor's Degree in Finance and Technical Management.
Get Tax Help
Let Optima Tax Relief Help
Call us Toll-Free at 1-800-536-0734 for a free, no cost or obligation consultation.
Get Tax Help