CO-FOUNDER, MANAGING PARTNER
One of the great joys experienced by being a founder of Optima Tax Relief is being surrounded by such a dedicated, intelligent, and driven team of professionals that truly believe in our mission. I have spent the last 13 years of my career working in consumer finance and the most valuable lesson I've learned is that surrounding yourself with great people ultimately means delivering great results. The entire Optima team, from its most senior managers to its most entry-level staff, are people that I am extremely proud to be working with – the results we achieve for our clients are a direct reflection of that.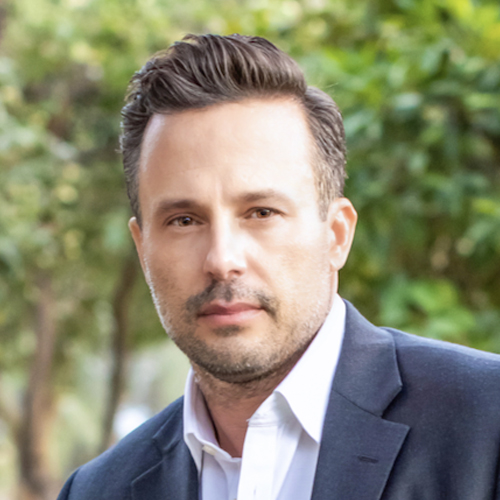 Another milestone of my life was in achieving my degree from the Wharton School of Business at the University of Pennsylvania. It was there that I received a top-notch education that was both practical and substantially eye-opening. In particular, I was surrounded by some brilliantly passionate and talented people who were doing some amazing things. And ultimately it was an extremely motivating experience to both learn to believe in myself and make an impact in the world.
Shortly following my graduation, however, I became a jobless victim of the dot-com crash, which unfortunately reshaped the goals I set for myself. It was tough living on a very small budget, staying with friends, repaying my school loans and even affording a decent meal. However, during this time I really began to see how people from all walks of life had very little knowledge of the very basics in financial education, tax planning, savings, money management and even health insurance. In particular, it became very clear to me that a huge segment of the marketplace was not being offered solutions to their wants, needs and goals. With that in mind, I set out to work with consumers directly who could benefit most from what I had to offer.
It was just a few months before 9/11 back in 2001 where I was forced to set out on my own after the entire industry I was involved fell on some exceedingly difficult times. I recognized then that trying to make a difference helping individual consumers rather than large corporations would be a much more fulfilling career.
"We're real pleased that Optima has brought true Silicon Valley innovation to an industry in dire need of a facelift and have almost tripled the size of our in-house technology team to meet the challenge. We're all very excited what the future holds" — Jesse Stockwell
Since then, I've played a part in building an industry-leading team of close to 200 staff here in Southern California with a mission to help consumers achieve financial goals utilizing both honesty and transparency. Through my various firms, over the last several years, we have helped thousands of individuals and families. Some current offerings we deliver include credit liability negotiation, tax resolution and consumer lending. I actively seek out new areas of growth and am an ardent believer in creative ideas and improving the world we live in.
"We are very proud of the management team at Optima Tax Relief. We understand that having experienced and caring managers directly benefits all of our clients and our staff. It is a win-win for all" — Jesse Stockwell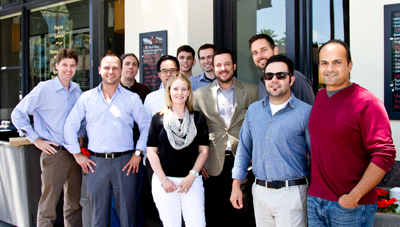 "I can confirm that our tax attorneys and CPAs are seeing both an increase in the number and complexity of tax resolution cases they are working on… With so much confusion surrounding the IRS tax codes, hiring a professional is not only recommended, but essential. Without trusted advice, you could potentially be paying thousands more than what you really owe – and that's a lot more painful than the fees associated with professional services." — Jesse Stockwell
Here at Optima Tax Relief, I'm proud to say that we have a very substantial set of core values, which separates us from a lot of our competitors out there. From our employee benefits and company sports teams, to our holiday outings and recognition programs, our staff are a huge reason why I come to work in the morning. I believe greatly in leading by example and I try to do that in all areas of life, which is why Optima is a big supporter of local charities through its donation of time, resources and monetary giving annually. Our staff has a big say in the initiatives which impact our community and I wouldn't have it any other way.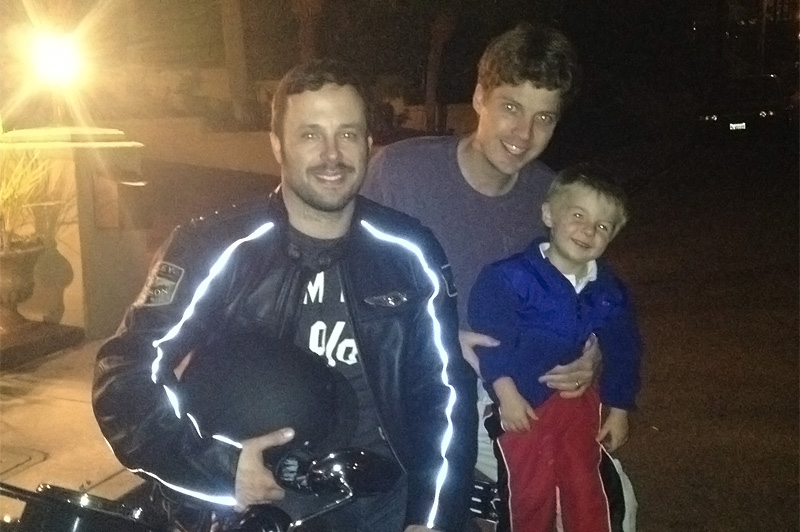 When I am not working at Optima, I try to take advantage of each and every day. I have a strong desire to know more about the world we live in and that's reflected in the various international travel experiences I have had. I also try to stay involved with my various hobbies and activities which include things like fitness, motorcycle riding, aviation and boating. I'm also active in my alumni community where I love to discover new ideas and great people.
Let Optima Tax Relief Help
Call 1-800-536-0734 for a free consultation.
Let Optima Tax Relief Help
Call 1-800-536-0734 for a free consultation.