August 10, 2022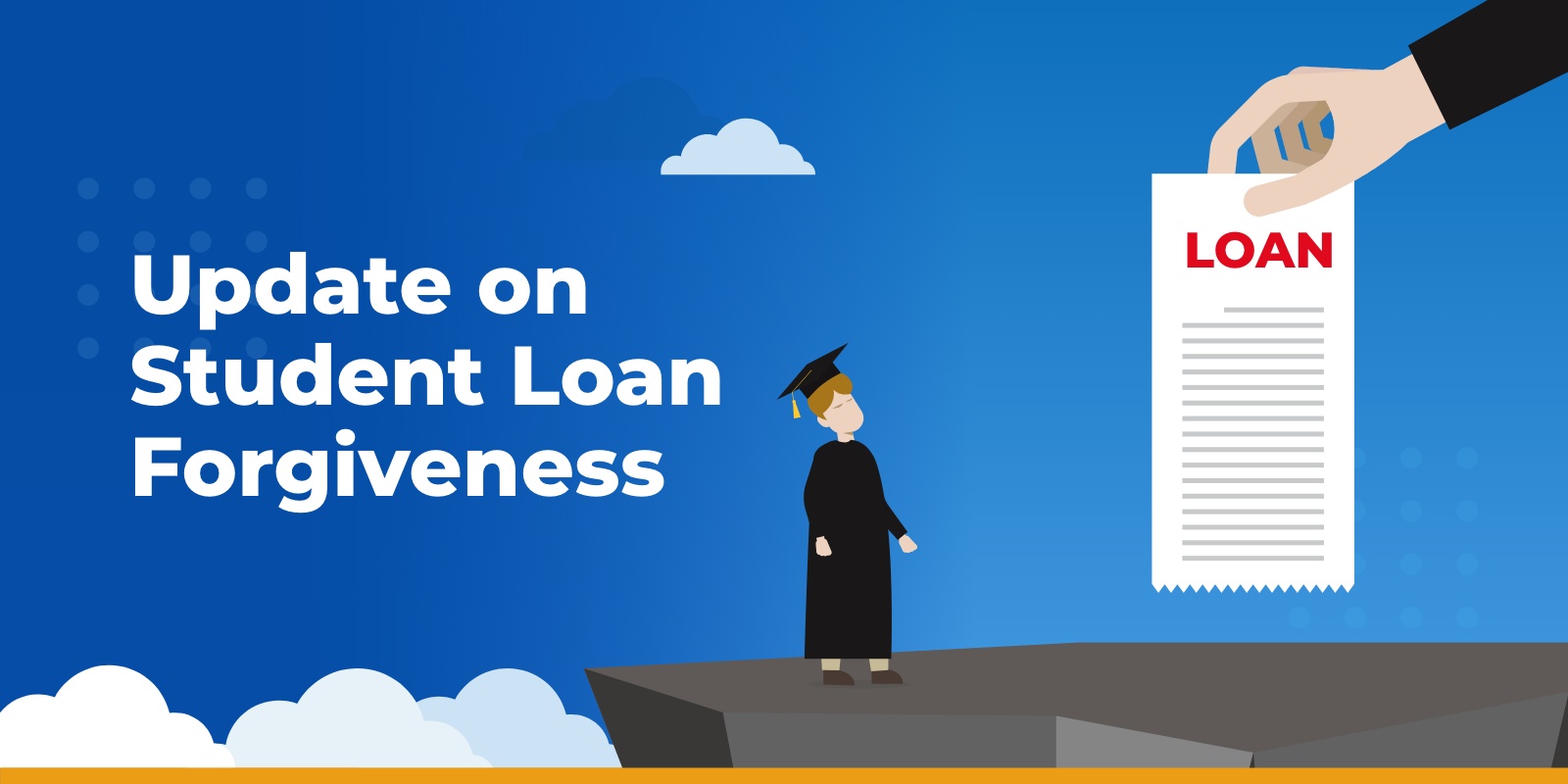 Student loan debt is still on the rise and new developments regarding student loan repayment and forgiveness have unfolded recently. President Biden will announce his plan for student loan forgiveness and repayment by the end of August 2022.
Student Loan Payment Pause
Student loan payments are currently paused but are set to begin again on September 1, 2022. While student loan payments have been paused several times since the Cares Act passed in March 2020, it seems the pause may be extended again past the August 31st deadline.
Student Loan Forgiveness
On the other hand, President Biden may announce a decision on student loan forgiveness. There has been some speculation that Biden plans to cancel as much as $10,000 for more than 40 million federal student borrowers. Included loans are the Federal Family Education Loan Program (FFELP), Perkins Loans, Grad PLUS Loans, and Parent PLUS Loans, many of which have not been included in recent student loan forgiveness initiatives.
Student Loan Forgiveness: Limited Waiver 
A limited waiver was instituted in October 2021, allowing student borrowers to count student loan payments that were once considered ineligible toward student loan forgiveness. Ineligible payments include late payments, partial payments and payments made under the incorrect payment plan. This one-time exception is due to expire after October 31, 2022, but President Biden has named an extension of the waiver as another permanent means of student loan forgiveness.
Republican Student Loan Forgiveness and Repayment Plan
Three Republican members of Congress introduced a new bill that serves as an alternative to President Biden's potential plan for student loan forgiveness. The plan does not include any major loan cancellation and seeks to end the Public Service Loan Forgiveness program that is set to begin in July 2023, as well as the student loan payment pause. The bill also introduces a new Income-Based Repayment (IBR) plan that would replace the current income-driven repayment plans in place and eliminate capitalization of student loan interest. Finally, the bill would include a provision that limits student loan interest to 10 years, which can save borrowers thousands of dollars.
Tax Debt Relief for Student Borrowers
While the idea of student loan forgiveness seems attractive to many, nothing is set in stone yet and borrowers should continue to plan for repayment. Additionally, borrowers should remain mindful of available tax breaks and filing requirements. If you need tax help, give us a call at 800-536-0734 for a free consultation today.