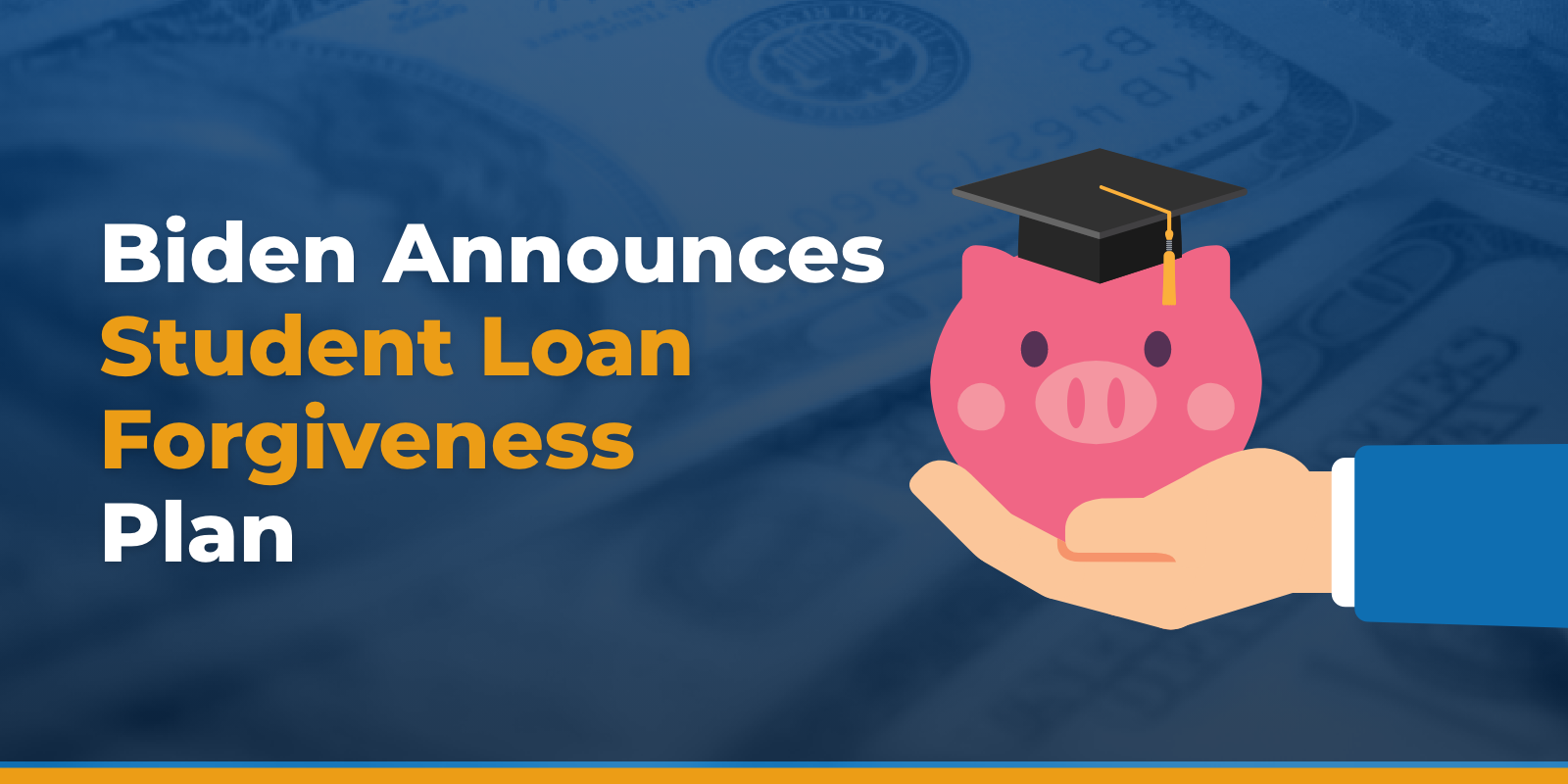 President Biden has announced his three-part student loan forgiveness plan that aims to provide relief to student loan borrowers, especially those belonging to low– and mid-income levels.
Part I: Student Loan Forgiveness for Eligible Borrowers
Borrowers with individual incomes less than $125,000, or $250,000 for married couples, are eligible for student loan forgiveness up to $20,000. The Department of Education will cancel up to $20,000 in student loan debt to borrowers who received a Pell Grant and had loans held by the Department of Education. Those who did not receive a Pell Grant will receive up to $10,000 in debt cancellation. Since this plan will not benefit high-income households, the Biden administration has extended the pause on loan repayments once more until January 2023.
Part II: Manageable Loan System for All Borrowers
The Department of Education proposed a new repayment plan that will replace the current income-driven plan in place. It will prevent low-income borrowers from committing to monthly payments of more than 5% of their discretionary income, a drop from the current 10%. This would lead to an average savings of $1,000 per year for both current and future borrowers.
In addition, they will expand on the recent improvements to the Public Service Loan Forgiveness (PSLF) program. More than 175,000 public servants have had $10 billion in student loans canceled and the Department of Education expects these numbers to increase. Public servants include nonprofit workers, military members, and officials working in federal, state, local, or tribe level governments.
Part III: Reduced Cost of College
Earlier this year, President Biden approved the largest increase to Pell Grants since 2009, a bill that doubled the size of the maximum Pell Grant to $6,895. In addition to making tuition costs more manageable, the Biden administration has also taken steps to hold colleges accountable for keeping reasonable tuition costs, as well as ensuring students are receiving the value for their investments in higher education.
Assuming every eligible borrower takes advantage of this plan, it will completely cancel student loans for nearly 20 million borrowers, as well as partially cancel student loan debt for 43 million others.
Tax Debt Relief for Student Loan Borrowers
The debt relief in Biden's Student Loan Forgiveness Plan will not be treated as taxable income for the federal income tax purposes. However, borrowers should remain mindful of available tax breaks and filing requirements. If you need tax help, give us a call at 800-536-0734 for a free consultation today.