February 18, 2022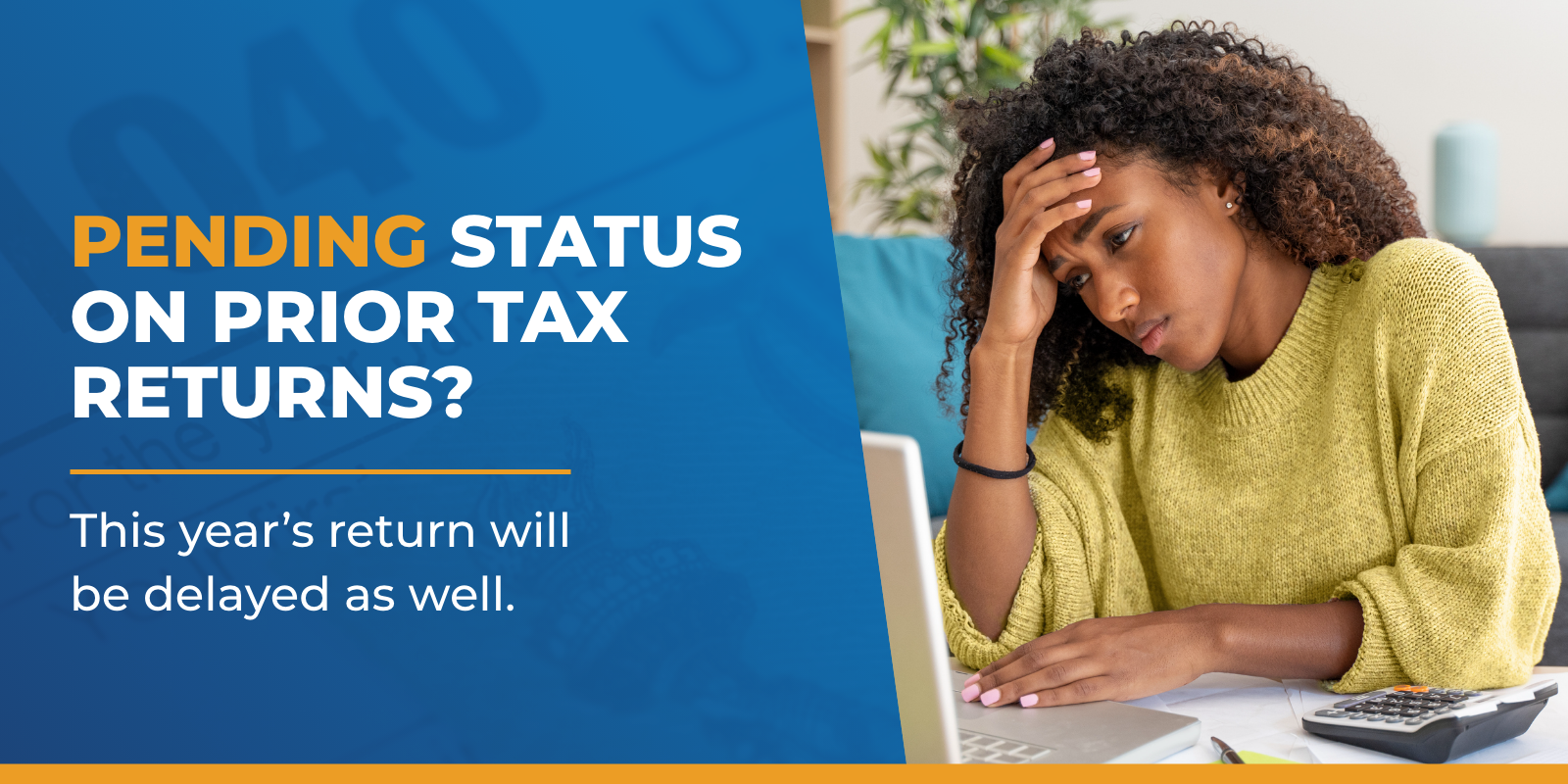 From the start, the COVID-19 pandemic has been the biggest setback for the IRS. Millions of Americans have been waiting for tax returns and refunds from previous years, causing even more delay for 2022. If your returns from last year are still pending, then your return will be delayed this year as well.
How to avoid delayed or rejected tax returns
Electronic filing of your taxes is a great way to lessen the likelihood of delays. You can also validate your return with last year's adjusted gross income so it doesn't get rejected.
What to do if last year's tax return is pending
National Taxpayer Advocate Erin Collins recommends entering $0 for your 2020 adjusted gross income when you file online.
If you collected the advanced child tax credit or your stimulus via the non-filer tool in 2021, the IRS recommends entering $1 for last year's adjusted gross income.
There's a possibility of the IRS rejecting your electronic return if you do not follow these steps. A tax software would typically send you a rejection email if your return shows conflicts with your adjusted gross income.
Missing tax return notice CP80
Receiving a CP80, or notice of a missing tax return could also leave your return in a pending status. If you received this notice and your return is still pending, you should also enter $0 for your 2020 adjusted gross income.
There is a chance that the IRS processed last year's return after sending the notice. In which case, your adjusted gross income of $0 will be rejected. Should this happen, you can refile your 2021 return with the correct adjusted gross income.
How to check the status of your 2020 return
It helps to have a transcript to check the status of your 2020 return if you aren't sure.
If you have a delinquent tax liability and need assistance with your 2020 return, call Optima for a free consultation at (800)536-0734.
You can download the Optima® TAX APP and file an extension for free if you need more time to file your taxes.