March 18, 2022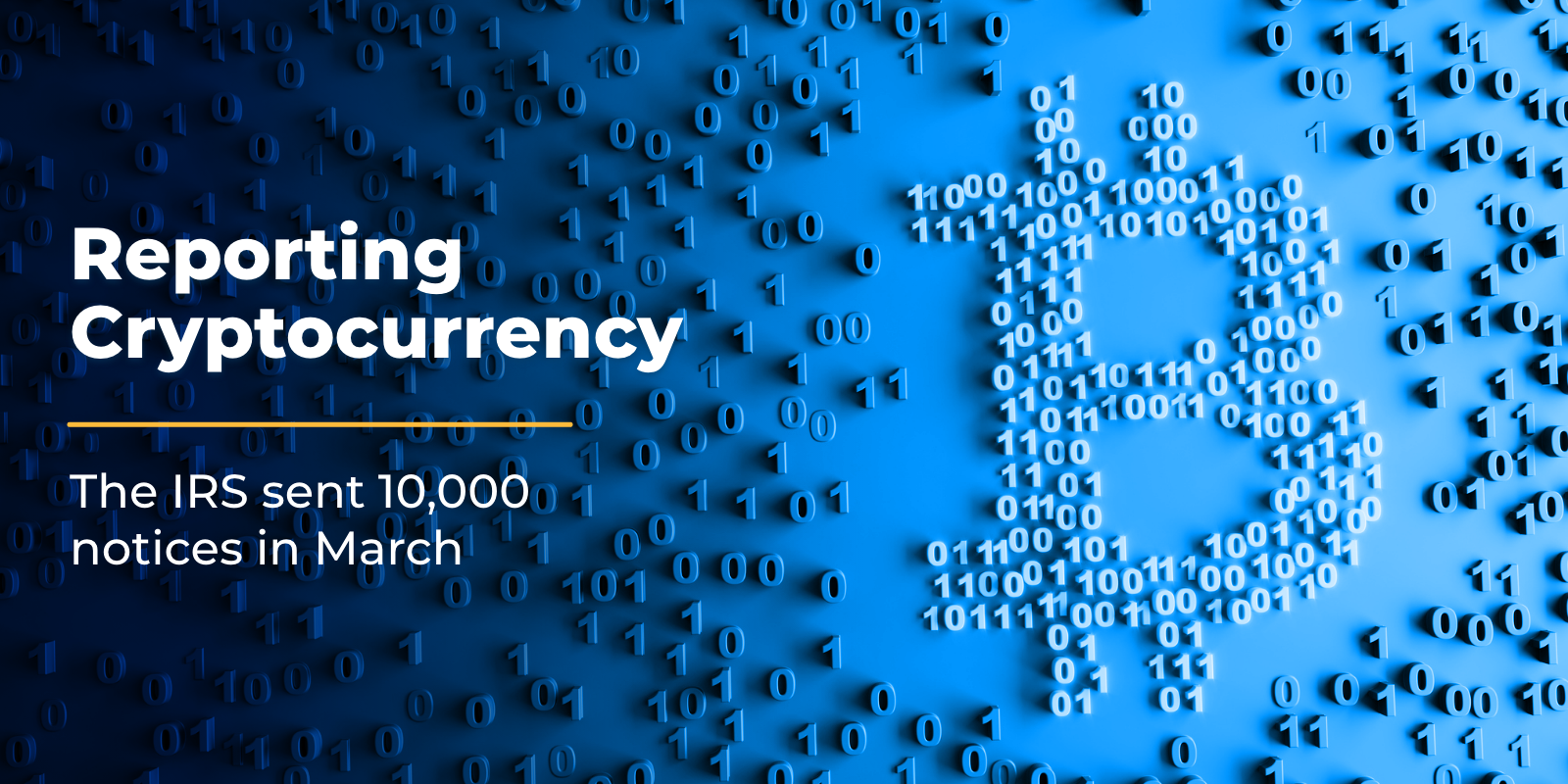 The topic of crypto gains more mainstream attention as the IRS takes interest in digital assets. In early March, the IRS sent out about 10,000 letters to taxpayers with digital asset transactions, requiring them to report ownership.
What information is the IRS looking for?
The criminal investigation division of the IRS tracks the selling, holding, and purchasing of digital assets. This includes blockchain assets such as Bitcoin and other cryptocurrencies. While some exchanges voluntarily report transactions to the IRS, you should report your holdings and gains as accurately as possible.
The difficulty in getting thorough reports is that digital assets are divisible by an unlimited amount and can be held anonymously. Tracking digital wallets is extremely costly and near impossible. The 10,000 letters were sent to taxpayers that the IRS suspected had failed to report digital transactions.
Because crypto income is a large component of nearly $1 trillion in annual uncollected taxes, the IRS wants to crack down on reporting requirements. However, the definition of an exchange is still a blurred line as rules are still being written. Once representatives finalize these rules, which is expected to be very soon, systems will be refined for formal reporting. In the meantime, IRS representatives are advising taxpayers to continue to report all exchanges to avoid a liability.
What you should do if you received a letter from the IRS
As with any IRS notice, you should never ignore it. Carolyn Schneck of the national fraud counsel of the IRS Fraud Enforcement Program stated, "You are now on notice that the IRS knows about your digital assets."
There is a phone number provided in IRS notices for you to speak with someone regarding your case. The sooner you address any issues with your taxes, the lighter the penalty will be.
Do you already have a liability? We're here to help!
At Optima, we assist our clients with resolving their tax debt to regain financial freedom. Give us a call at (800) 536-0734 for a free consultation today.
Need more time to file? Download Optima® TAX APP to file an extension for free!