Tax Attorneys
Tax attorneys, also referred to as tax lawyers, are attorneys that specialize in tax representation before the IRS and various state revenue agencies. As with other types of attorneys, tax attorneys possess a Juris Doctor (JD) degree and will have successfully passed a state bar examination. However, a reputable tax attorney should also have additional coursework or training focused on federal and state tax laws and procedures. In many cases, a tax attorney will have a background in accounting, be a CPA or have an LL.M. (Master of Laws) in Taxation. An LL.M. is an advanced law degree that focuses on individual and corporate taxes, taxation of trusts and estates, tax controversy, elder law and estate planning.
A tax attorney can help with both civil and criminal actions brought forth by the IRS or state tax authorities. In addition, a good tax attorney can help set up a new business properly based on the nature of the organization and can even help with estate planning if needed.
In some cases a taxpayer may be able to solve tax problems by himself without the help of a tax attorney but this may not be the most prudent option unless the taxpayer has no other alternative. Given the intricacies of the IRS and the labyrinth of codes and procedures they have adopted, the taxpayer may indeed be best served by working directly with a licensed tax attorney with experience dealing specifically with the IRS.
In most cases, a tax attorney specializes his or her focus on tax issues and more accurately, tax relief. Some services they also assist with include audit representation, reducing fines and penalties, lifting wage garnishments, removing tax liens, and ending bank levies. Many small businesses additionally seek help from a tax attorney for any payroll tax concerns or self-employment tax issues.
While most small businesses have typically used a tax accountant for tax filing services, a tax attorney can be equally helpful. Like an accountant, a good tax attorney can help you avoid tax problems before they begin and may be able to foresee potential legal problems before its too late. In addition, a tax attorney can provide legal protection where a tax accountant cannot.
What makes tax law so confusing is not only its complexity, but also its dynamic nature, with changes typically being implemented every year. Therefore, a tax attorney should be well versed in these annual changes, modifications and updates in order to advise a client as appropriately as possible. A tax attorney can also assist with financial planning as they can advise on specific tax shelters, the setting up of a trust, and choosing appropriate investments with specific tax advantages.
How to Choose A Tax Attorney
The proper selection of a tax attorney should be based on thorough research. A taxpayer should read about a potential tax attorney's credentials, ask friends or colleagues for referrals, and inquire about the tax attorney's experience. To select a good tax attorney, it's important to find someone with extensive experience specifically related to working with the IRS and a track record of success in helping to reduce tax debts and other liabilities. References are a great way to ensure you are selecting the right person for the job. A good tax attorney should be a member of the American Bar Association in addition to their respective state bar. Don't forget to ask what you should expect to pay up front and make appropriate financial arrangements before the legal work begins.
Can A Tax Attorney Help Me?
If you've found yourself in a predicament that leaves you feeling lost, concerned or even frightened of the IRS, consulting a good tax attorney is one of the best decisions you could make. Remember, tax penalties and fines don't simply go away and in fact, they continue to build over time; waiting and hoping they go away solves nothing. It's always in your best interest to solve tax problems as soon as possible while they are still small because when dealing with the IRS, small problems typically lead to big ones given time. Waiting until your problems are completely out of hand could leave you in an incredibly costly predicament and in some cases criminal action could be taken against you, resulting in jail time and extremely high legal fees. Therefore, investing in a good tax attorney before your problems get completely out of hand just makes good common sense.
So, what are some of the specific circumstances where a tax attorney can be extremely helpful? Below are some examples:
You carry a tax debt that the IRS is attempting to collect via a wage garnishment, tax lien or bank levy
You've got years of unfiled tax returns and need the legal assistance of a tax attorney
You have an estate that is taxable and therefore need legal and estate planning advice from a tax attorney. This could also mean filing an estate tax return
You are starting a new business and therefore need to set up the most advantageous structure in order to minimize taxes
You are engaging in international business and therefore need a tax attorney to help with contracts, foreign tax treatment and even the structure of the business
You plan on suing the IRS with the help of an attorney
You are needing a review all of your options with a tax attorney before you are seen by the US Tax Court
You are in need of tax attorney representation due to a criminal investigation brought against you by the IRS
You've committed tax fraud and therefore need to confidential protection a tax attorney provides given the attorney-client privilege
Tax Attorneys at Optima Tax Relief
At Optima Tax Relief, all of our tax attorneys have extensive experience related not only to tax law, but to accounting as well. This is a very powerful combination, especially when you consider the IRS is the most powerful collection agency in the world! Below we've highlighted just a few of the outstanding professionals on our team.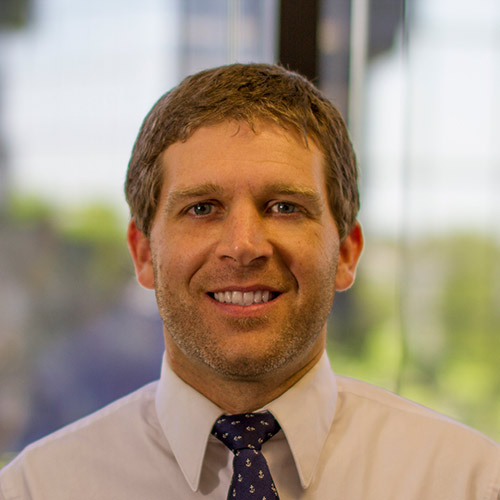 Justin Clement leads the legal team at Optima Tax Relief. He enjoys collaborating and strategizing with other professionals to ensure Optima clients receive competent and beneficial representation. Justin has a bachelor's degree in economics and a LL.M. degree in Taxation from University of San Diego School of Law. Justin is admitted to practice law before the United States Tax Court and the Supreme Court of the State of California.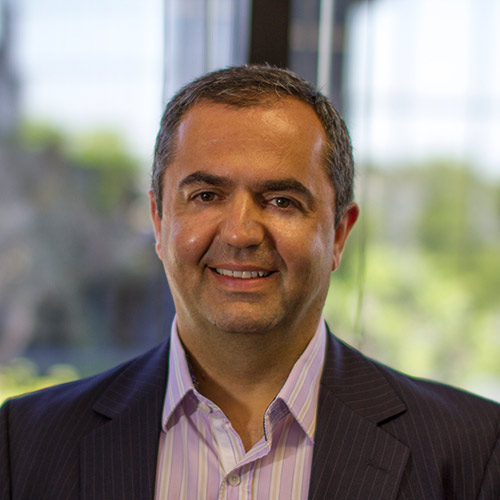 Steven Yonan brings to Optima his passion for the law and his desire to help others. He has completed post-graduate studies in taxation law at the University of San Diego School of Law's Graduate Tax Program. Mr. Yonan is a member of the American Bar Association (Tax Section), and the State Bar of California (Tax Section). He is admitted to practice law before the United States Tax Court, the United States District Court for the Southern District of California, and the Supreme Court of the State of California.
Jenny is passionate about helping businesses and individuals resolve their tax issues. She has a history of helping families in need with volunteer programs. She participated in the Low Income Tax Clinic and was an auditor for the State of California. Jenny takes pride in defending taxpayer rights. She holds a degree in Accounting, Business Administration, and in Psychology. She is a member of the American Bar Association and the State Bar of California.
Tadeh Akopian brings his courtroom experience to Optima and has a passion for zealously advocating for his clients' interests. Tadeh earned his Juris Doctorate degree from Southwestern University School of Law and earned his Bachelor's degree in Finance and Economics from California State University, Northridge. Tadeh is a member of the State Bar of California and is admitted to practice law before the United States District Court for the Central District of California and the Supreme Court of the State of California.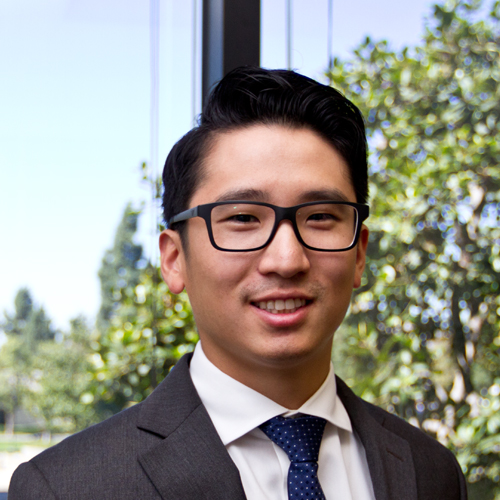 Philip Hwang is dedicated to delivering excellent representation and legal advice with regard to legal tax issues. He has a wide range of experience in tax law ranging from working at the South Brooklyn Low Income Tax Clinic to providing audit defense and international tax planning for multinational corporations. Philip earned his Juris Doctorate degree from Hofstra University School of Law with a concentration in Taxation Law and holds a Bachelor of Arts degree in Philosophy from the University of California, Berkeley. He is admitted to practice law in California as a member of the California State Bar.
Stephen enjoys helping individuals find the relief that a tax resolution can bring. He earned a B.S. in Business Management from Brigham Young University, worked in the accounting industry and then earned his Juris Doctorate from the Chapman University School of Law. Stephen is a member of the State Bar of California and is admitted to practice law before the United States District Court for the Central District of California and the Supreme Court of the State of California.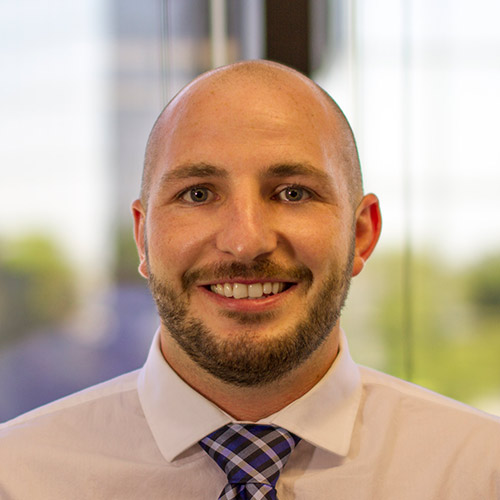 Brady Hampton, has a wide range of experience helping both individual and business taxpayers. He is knowledgeable in tax preparation, tax planning, and tax resolution matters. Brady holds an enrolled agent, series 7, and life insurance licenses. He is a graduate of the University of Oregon in Finance. Brady takes pride on helping people get back on track to financial freedom.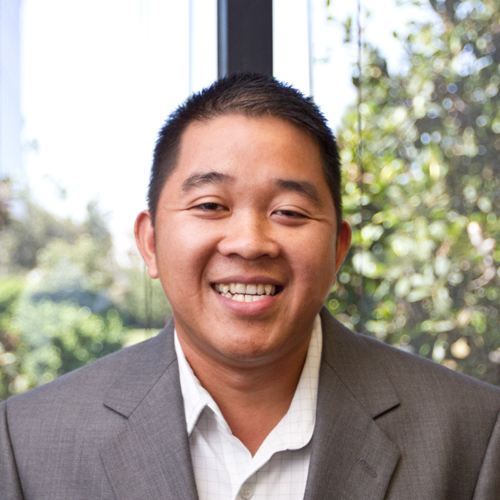 Tan graduated from Missouri Southern State University with a major in Accounting. He's been working as an accountant and tax preparer ever since. Tan's main area of expertise is in audit representation. His tax preparation expertise spans from individual to corporate taxes.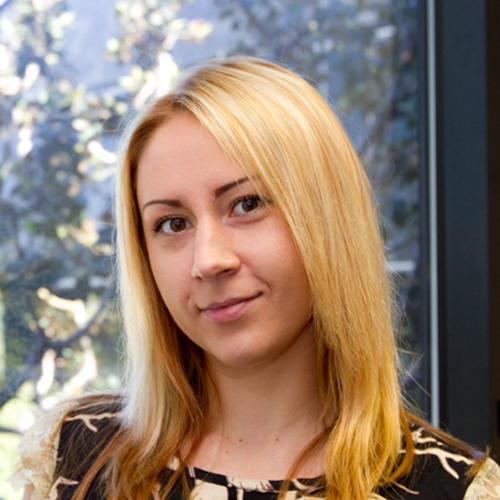 Alina is an enrolled agent with over 4 years of tax accounting experience. She has a Bachelor's Degree in Economics, Entrepreneurship, and International Economics. Alina is currently pursuing her Master Degree in Taxation from California State University, Fullerton.
Robb has over 15 years of experience in the accounting and tax fields. He worked as a Controller and tax preparer. These combined experiences sharpened Robb's skills and making him a real negotiator in the tax resolution arena. He also worked as a volunteer with the IRS VITA program, helping the elderly and low income prepare their tax returns. Robb is an Enrolled Agent and holds a Master degree in Business Administration from the University of La Verne.