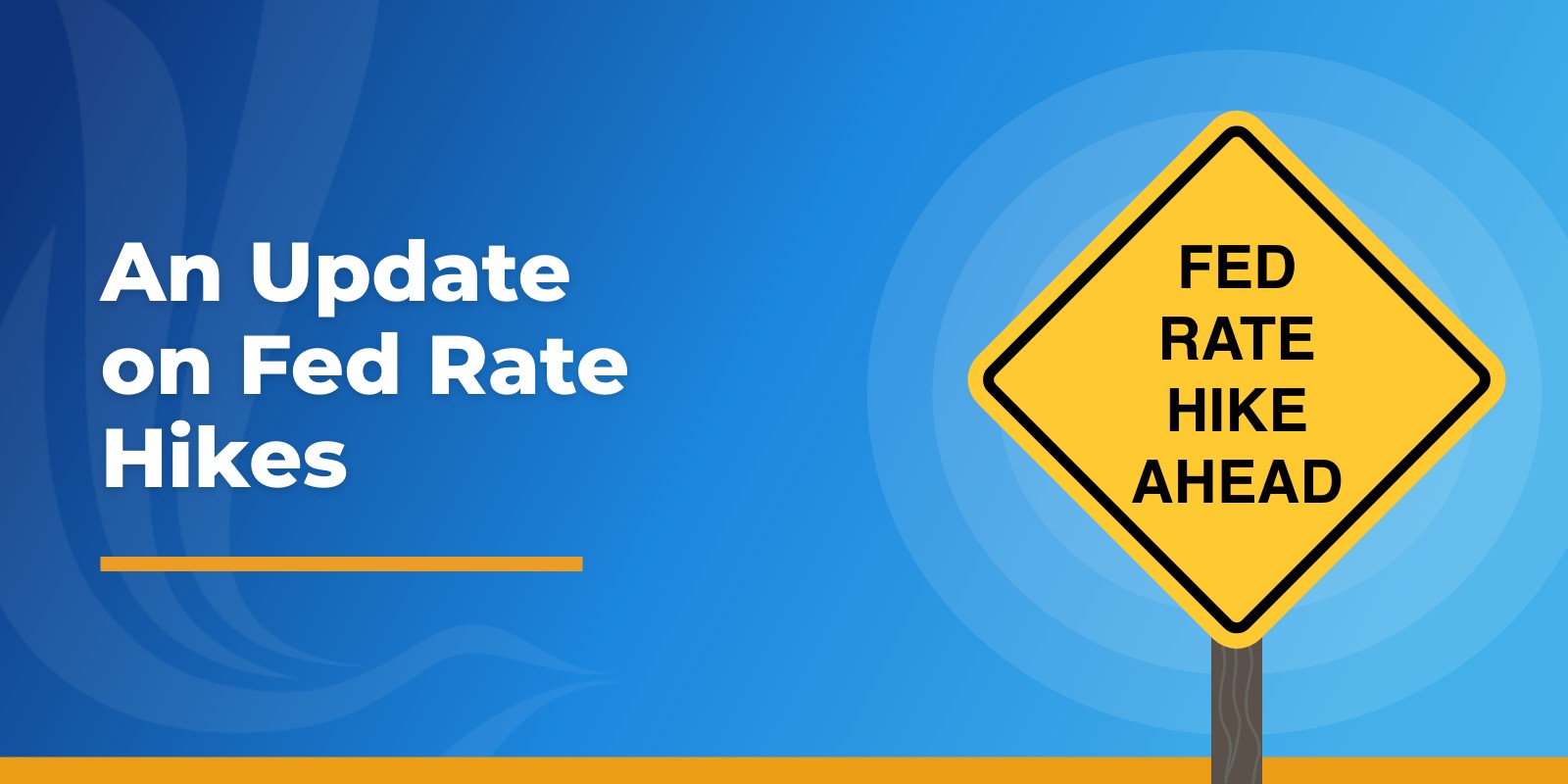 American households have been feeling the full effects of inflation all year with rates at their highest since early 2008. To support a healthy U.S. economy, the Federal Reserve, also known as the Fed, has raised its federal funds rate. Put simply, the federal funds rate is a suggested interest rate for banks to use when lending money. The Fed raises and lowers the rate accordingly to control the money supply and help keep inflation under control.  
Fed Rate Hikes in 2022
In 2022, the fed funds rate has increased seemingly every other month. So far, the Fed has made the following adjustments: 
March 2022:

The Fed raised its rate from 0.25% to 0.50%

 

May 2022:

The Fed raised its target rate range between 0.75% and 1% and announced it was reducing its holdings of Treasury and mortgage-backed securities.

 

June 2022:

The Fed raised its target rate range between 1.5% and 1.75%, the largest rate hike in nearly 20 years.

 

July 2022:

The Fed raised its rate to a target range between 2.25% and 2.5%

 

September 2022:

The Fed raised its target rate range between 3% and 3.25% and announced the anticipated rate by the end of 2022 to be 4.4%.

 

November 2022:

The Fed raised its target rate range between 3.75% and 4%, the highest level since 2008.

 
What's Next For the Fed?
In October 2022, the Consumer Price Index (CPI), which is used to measure inflation, showed some signs of cooling prices in some areas. While this may sound encouraging, the Fed has announced that it does not view the small change as a victory. The option of raising their rate range in the December policy meeting is very much a possibility that Americans should prepare for. In fact, several financial institutions have predicted a rate of over 5% by March 2023.  
What The Fed Rate Hikes Mean for Americans
The Fed rate hikes impact anyone who uses or is seeking financing because of rising interest rates. Home buyers have experienced higher interest rates on mortgages, meaning less buying power. On the flipside, home sellers might see a decrease in demand because it's more expensive to purchase a home right now. Credit card debt also becomes more expensive since consumer debt interest rates rise after rate hikes. One of the few positives of rate hikes is that rates on savings accounts have increased slowly. Putting money into a high-yield savings account or a CD during inflation can result in greater interest yields. 
Tax Relief for Those Affected by Fed Rate Hikes
Just about everyone in the U.S. has been affected by fed rate hikes, either directly or indirectly. On the tax side of things, the IRS has increased their interest rates for overpayments and underpayments to 6% per year, compounded daily. This rate is up from July's rate of 5%. Higher rates make it a worse time to fall behind on tax payments, so staying compliant is even more crucial during this time. Optima Tax Relief can help with your tax debt needs. Give us a call at 800-536-0734 for a free consultation today.