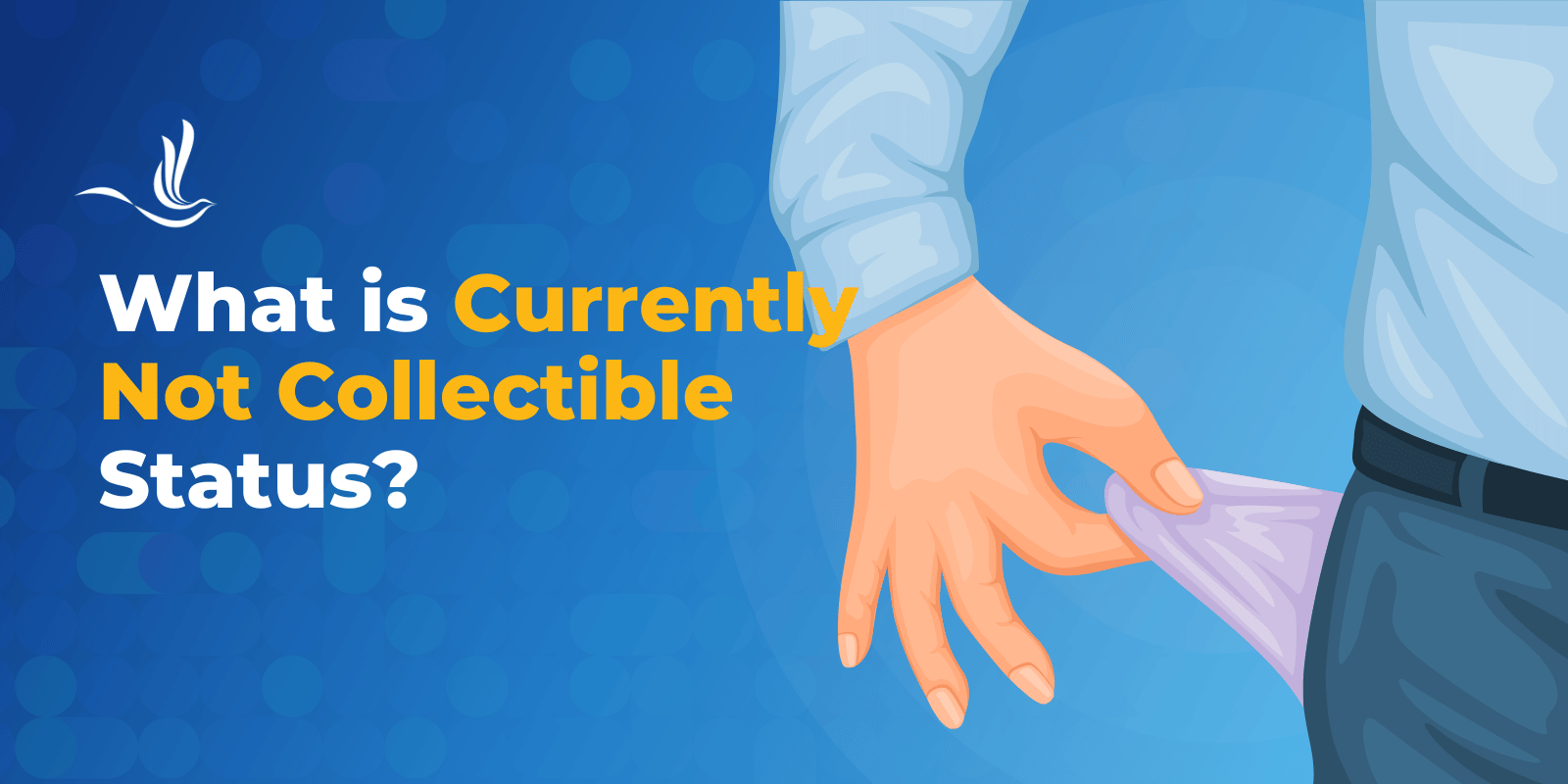 When taxpayers find themselves unable to pay their tax liabilities due to dire financial circumstances, the IRS offers a lifeline known as Currently Not Collectible (CNC) status. This status temporarily suspends debt collection efforts by the IRS, providing individuals with breathing room to get their finances under control. In this article, we will explore what CNC status entails, who may qualify for it, and how it can provide much-needed financial relief. 
What is Currently Not Collectible (CNC) status?
Currently Not Collectible (CNC) status is a designation provided by the IRS to taxpayers who demonstrate that they are unable to pay their tax debt due to severe financial hardship. When a taxpayer's account is classified as CNC, the IRS temporarily halts its collection activities, including liens, levies, and wage garnishments. However, the IRS will continue to assess interest and penalties during this time. They will also seize any tax refunds you receive and apply them to your tax balance. While collections typically stop, the IRS will still continue to send you tax bills as they are legally required to. 
Who qualifies for CNC status?
As mentioned, CNC status is for taxpayers who cannot afford to pay their taxes. In general, taxpayers will need to meet general qualifications to be considered for CNC status. These include: 
Income under certain threshold

 

Unemployed with no other income

 

Little or no disposable income after basic expenses

 

Living expenses meet IRS guidelines

 

All income comes from Social Security, government welfare, or unemployment

 
How do I apply for CNC status with the IRS?
Taxpayers who can show proof of financial hardship may qualify for CNC status. To be considered, the IRS may require you to be current on any tax returns. You will need to submit IRS Form 433-F, Collection Information Statement, IRS Form 433-A, Collection Information Statement for Wage Earners and Self-Employed Individuals, and/or IRS Form 433-B, Collection Information Statement for Businesses. These forms collect information about your current financial situation, including your account balances, real estate values, credit card debt, employment information, living expenses, and more.  
The IRS will use the information provided to confirm your inability to fulfill your tax obligations. They may request additional information and documentation to support your claims. You should keep in mind that you need to continue to file your taxes each year that you are under CNC status, even if you cannot afford to pay your taxes. You should also continue to make estimated tax payments and federal tax deposits if you are required to.  
What happens after the IRS reviews my case?
If the IRS determines that you are unable to pay your taxes, you will be granted CNC status. This means that the IRS will temporarily pause all collections. It's important to understand that CNC status is not a permanent get out jail free card, nor will it stop penalties and interest or federal tax liens. It is meant to relieve financial pressure until your financial situation improves. That said, the IRS will review your financials every year to see if you can afford to pay your tax bill. If your financial situation improves, they will likely remove your account from CNC status and begin to collect again.  
Should I apply for CNC status?
CNC status allows individuals to stabilize their finances, meet essential living expenses, and work towards resolving their tax debt. It is important to consult with a tax professional or seek guidance from the IRS to understand the eligibility criteria and application process for CNC status. Remember, while CNC status offers temporary relief, it does not eliminate your tax debt entirely, and individuals should actively seek long-term solutions to their financial challenges. Optima Tax Relief is the nation's leading tax resolution firm with over a decade of experience helping taxpayers with tough tax situations.  
Contact Us Today for a Free Consultation