February 17, 2022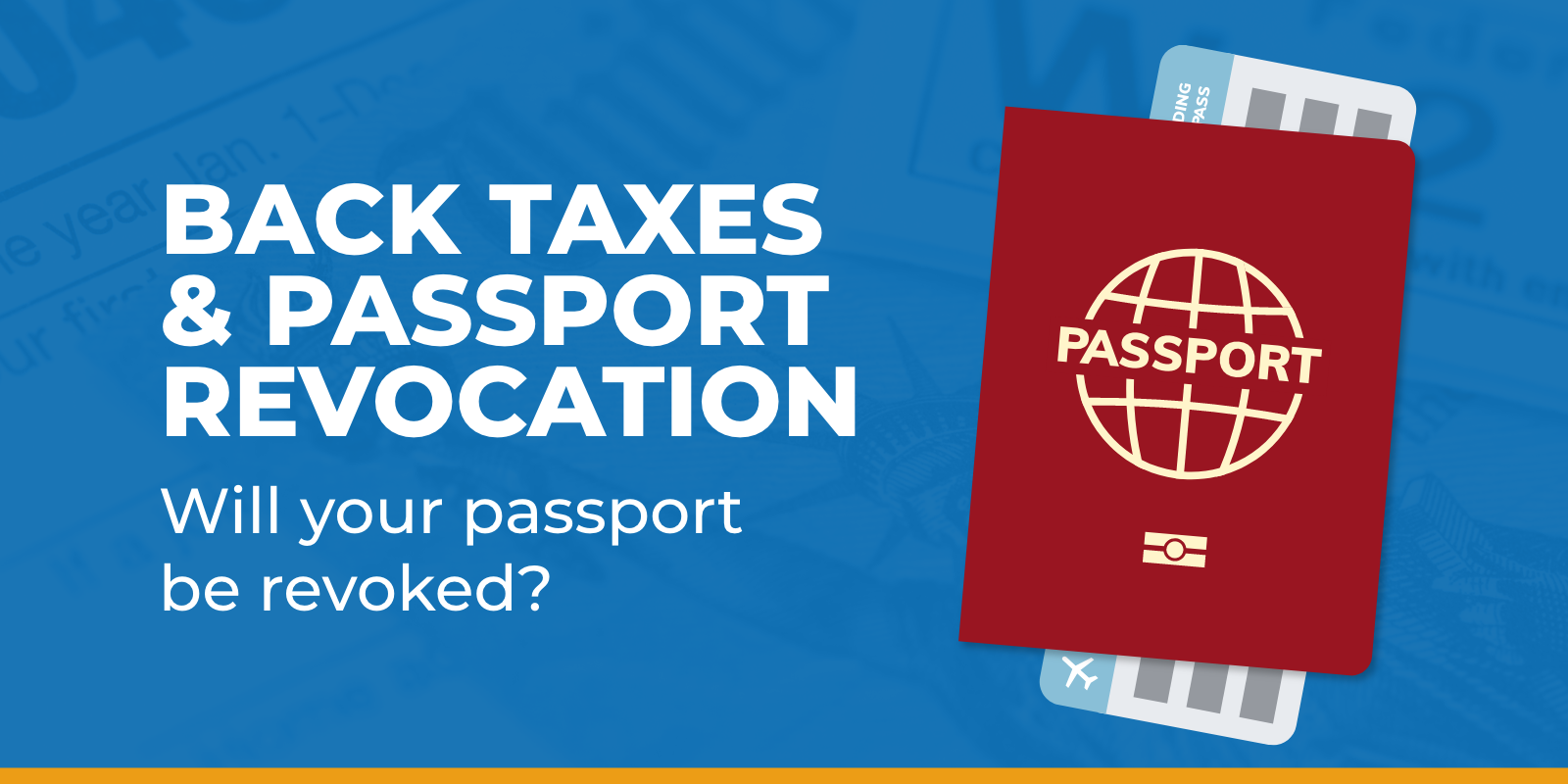 As the COVID restrictions lighten, with mask mandates ending in various regions, a lot of families are planning to travel. Trips that require a passport, however, may be postponed for Americans with tax debt. The IRS previously authorized State Departments to revoke or deny your passport if you have delinquent tax debt. Courts over the past year have uniformly rejected challenges which effectively allows the Internal Revenue Service to deny citizens the right to travel outside the country. This includes new passport applications as well as your current passport. Should you find yourself reading this while overseas, you may be issued a limited validity passport to allow direct return to the US.
Does your tax debt qualify for passport denial?
Accruing interest and penalties can drastically increase your tax debt. The IRS is looking for cases owing $55,000 or more with a federal tax lien or levy issued.
What kind of tax debt does not certify?
Not all tax debt certifies for passport revocation and denial. Liabilities due to Report of Foreign Bank Account (FBAR) penalty and child support are two examples of debt that wouldn't certify to State Departments. The IRS also mentions the following cases will not certify:
Timely payments with an IRS-approved installment agreement
Timely payment of an accepted Offer in Compromise
A collection due process hearing is requested in a timely manner regarding a levy
Collection has been suspended due to a request for innocent spouse relief
If you're in bankruptcy status
If you're a victim of tax-related identity theft
Currently not collectible due to hardship
Located within a federally declared disaster area
Your request is pending for an IRS installment agreement
Your Offer in Compromise is pending with the IRS
You have an IRS accepted adjustment that will satisfy the debt in full
You're serving in a combat zone or participating in a contingency operation (the IRS will postpone certification)
How does certification to the State work?
You can expect to receive NoticeCP508C when the IRS certifies your tax debt to the State Department. This notice will be delivered by mail to your more recent known address.
Please note that your power of attorney will not receive a copy of this letter.
You will have 90 days before your passport application is denied to resolve your certification issues. You can also make a full payment, or enter a payment agreement with the IRS.
How to reverse certification
You can reverse your certified tax debt situation under one of the following conditions:
Fully satisfy the tax debt or it becomes legally unenforceable
The tax debt is no longer seriously delinquent
The certification is incorrect
When the IRS reverses certification, you will receive NoticeCP508R.
How long will it take the IRS to reverse tax debt certification?
The reversal will be completed within 30 days.
Additional help and resources for passport denial due to tax debt
At Optima, we assist clients who have seriously delinquent tax debt with their relief process. Resources such as The Fresh Start Program are available to help you get the best solution possible for your case.
Give us a call for a free consultation at (800)536-0734.